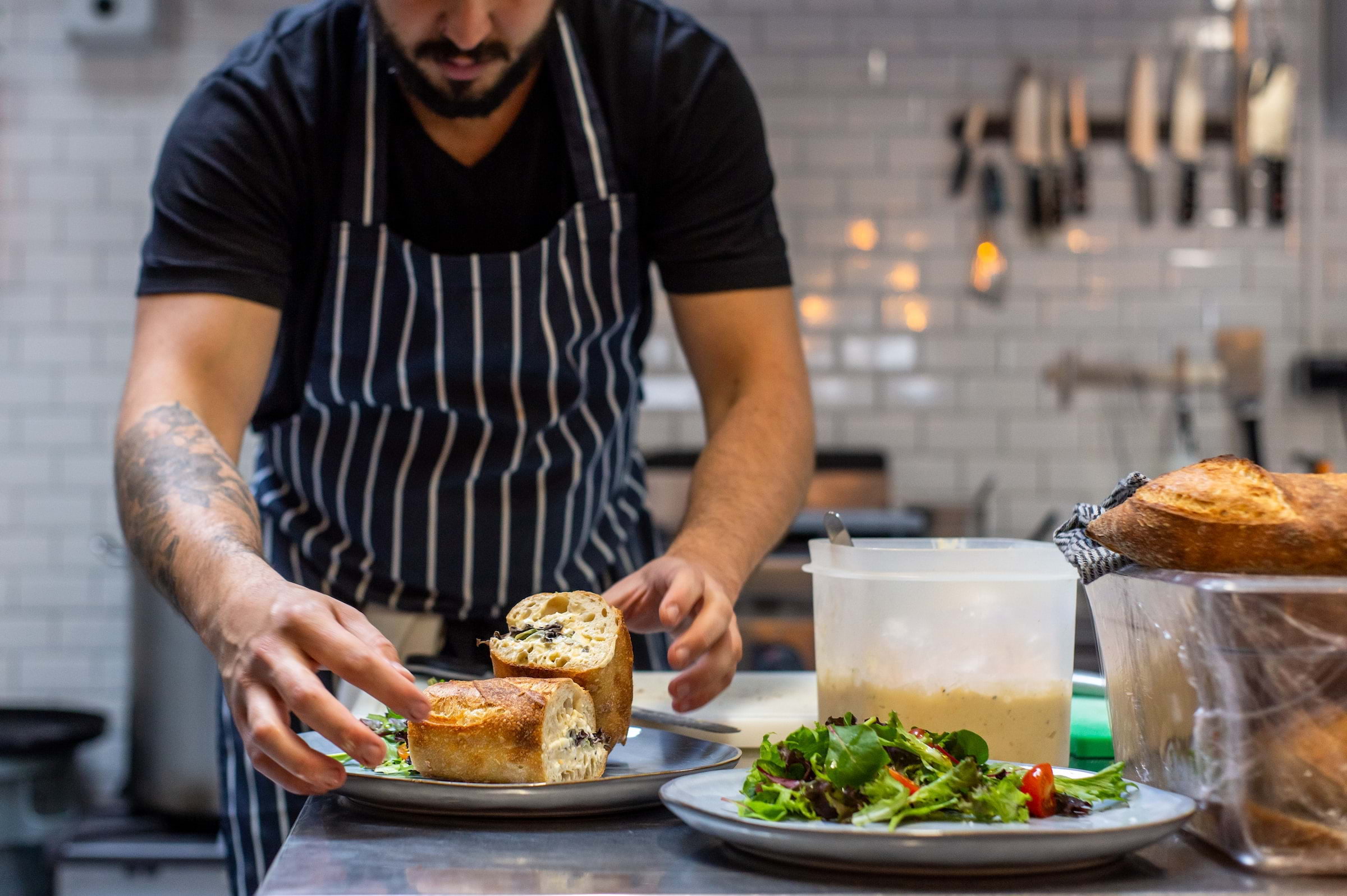 Carousel's Christmas gift this December is a splendid line-up of guest chefs
Published 20 Nov 2023
Fitzrovia wine bar Carousel is well-known for its rotating kitchen residencies, with its limited-time pop-ups hosting some of the finest culinary minds of the younger generation. The December 2023 line-up is no different, featuring a lifelong live-fire expert from the Galapagos Islands, Tunisian-style feasting, and an exclusive preview of a buzzy upcoming opening in San Francisco.
Elisa Da Prato (28 Nov–2 Dec)
Elisa Da Prato brings her unique and imaginative culinary style, a blend of Tuscan mountain fare inspired by her diverse background and experiences. Her cuisine is a freewheeling combination of classic Italian dishes, like fresh focaccias and handmade pastas, with unexpected and bold flavours from wild flowers, tree barks, and Mexican chillies. Elisa, known for her free-spirit and constant innovation in the kitchen, has previously garnered acclaim for her restaurants in Barga and her latest project, Etrusca, making her residency at Carousel a highly anticipated event for food enthusiasts.
Find out more here.
Ana Ortiz (5–9 Dec)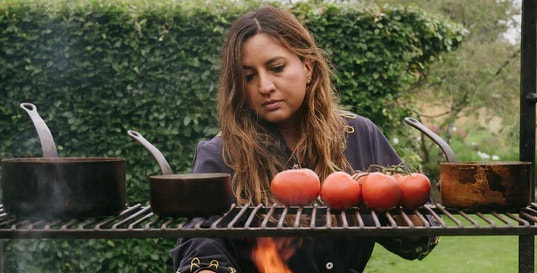 Ana Ortiz, who hails from the Galapagos Islands, has a deep connection to live-fire cooking, rooted in her family's tradition of weekend feasts over smouldering embers. She later moved to Somerset with her husband and co-founded Fire Made, crafting custom fire cookery equipment for renowned chefs and restaurants around the world, such as Tomos Parry and Marcus Wareing. During her time at Carousel, Ana will showcase her Ecuadorian heritage through dishes celebrating the smoky flavours from her upbringing.
Find out more here.
Boutheina Ben Salem (12–16 Dec)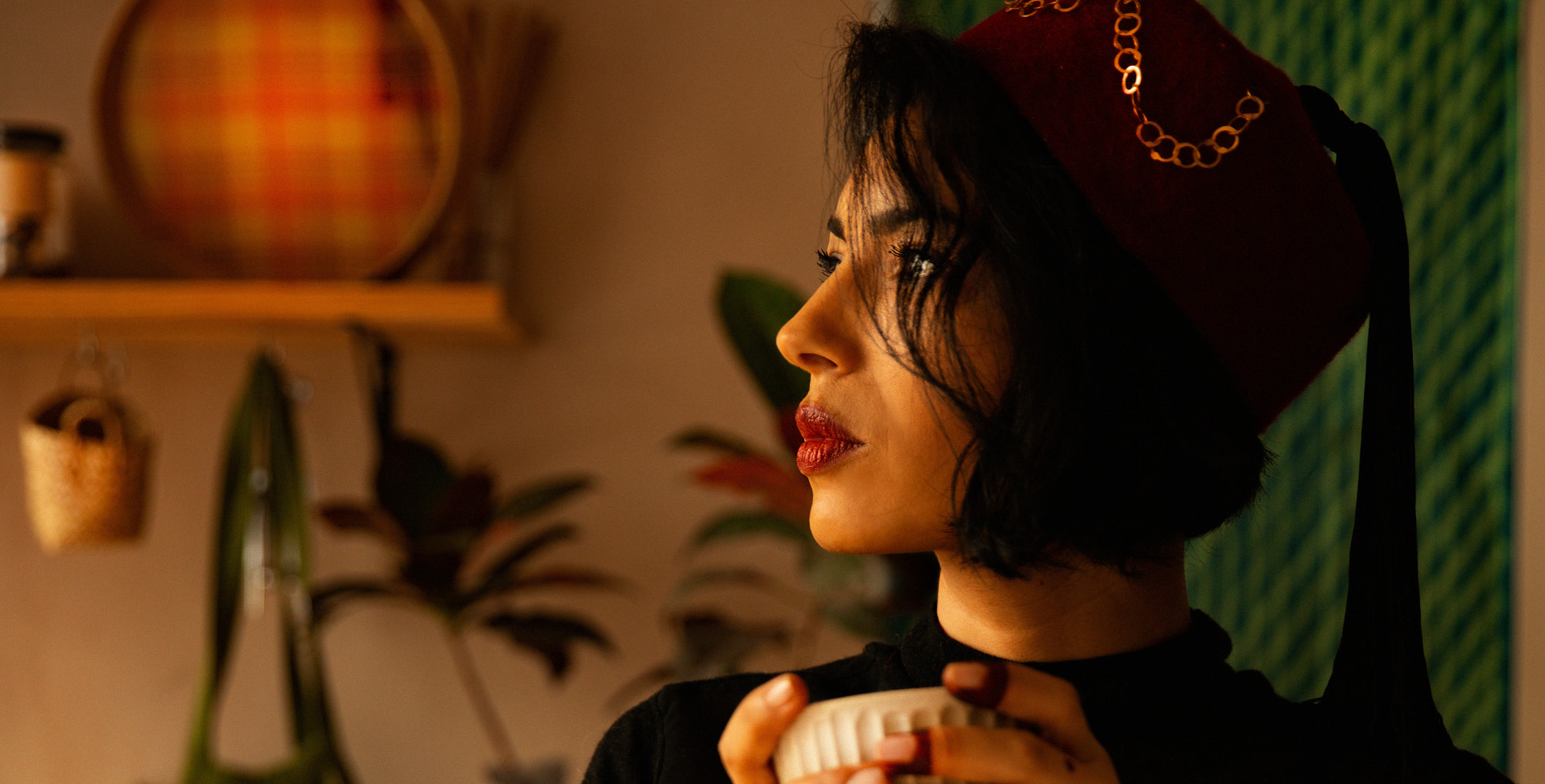 Boutheina Ben Salem, deeply rooted in Tunisian food traditions from her upbringing on her grandparents' farm, has become a prominent figure in London's culinary scene by sharing her love for Tunisian cuisine and its cultural significance. Her journey started with hosting intimate dinners in London to introduce authentic Tunisian dining experiences, which gained immense popularity and led her to launch the Babel de B project, showcasing her contemporary twist on traditional Tunisian dishes at pop-ups worldwide. At Carousel, she will present a sharing-style feast called Lama, all made with homegrown and handcrafted ingredients.
Find out more here.
Parker Brown (19–22 Dec)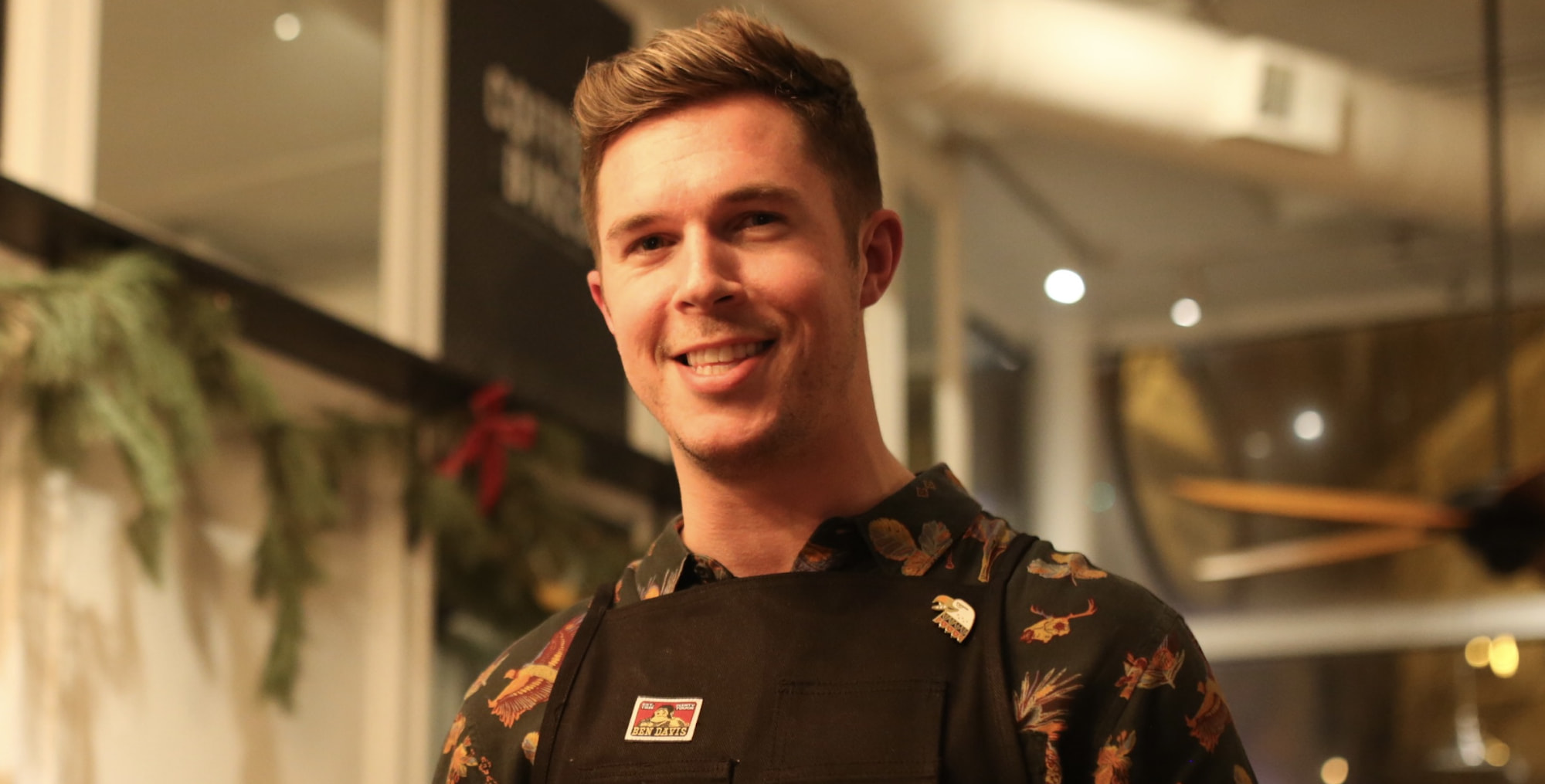 Parker Brown, formerly of Aphotic, where he achieved both a Michelin Star and a Michelin Green Star, is set to debut Side A, an eagerly anticipated restaurant and vinyl wine bar in San Francisco in the summer of 2024. Teaming up with his music-loving wife Caroline, who together have been inspired by their years of travel, shared meals, and live music experiences, Side A will offer elevated American bistro cuisine, all accompanied by a thoughtfully curated soundtrack of soul, funk, disco, jazz, and more played on vinyl through a top-tier hi-fi system. Join Parker at Carousel for an exclusive preview of this exciting venture.
Find out more here.