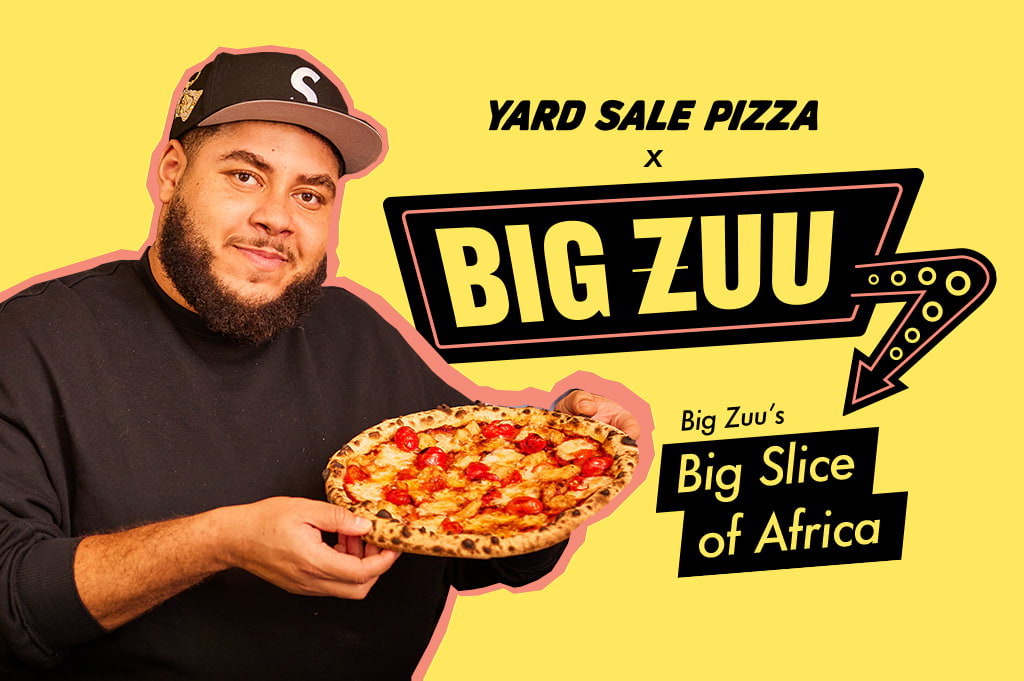 Photo: Yard Sale Pizza
The pizza collab we never knew we needed
Published 10 Nov 2023
Grime artist, presenter, and self-taught chef Big Zuu is set to ignite taste buds with an exclusive collaboration with the renowned pizza spot Yard Sale Pizza. The limited edition Italian pie will be aptly named "Big Zuu's Pizza" and will be available for the month of November.
Bizz Zuu is recognised for his multifaceted talents as a chef, TV personality, and grime artist. He's famous for the Bafta Award-Winning TV show 'Big Zuu's Big Eats,' which brings his vibrant personality to the culinary scene.
The collaborative masterpiece, named Big Zuu's Big Slice of Africa, will come flavoured with Maggi-seasoned chicken featuring ginger, chilli, and garlic. This flavorful combination will be topped with sweet peppadew peppers and fior di latte Mozzarella, all on top of a tomato and scotch bonnet BBQ sauce base. Inspired by Big Zuu's Sierra Leonean heritage, the pizza promises an explosion of zingy West African flavours.
Big Zuu's Pizza is scheduled to hit all the shops on Wednesday, November 15th and will be available throughout the month of November.