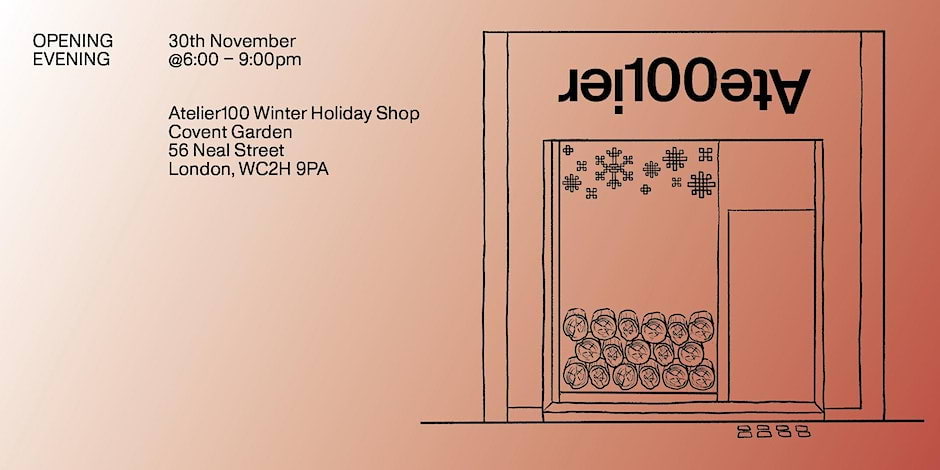 Atelier100 brings unique gifts by London creatives to Covent Garden
Published 15 Nov 2023
A creative concept highlighting rising London makers, Atelier100 is opening a seasonal shop in the heart of the city — and you're invited.
Atelier100 is a creative community that highlights emerging local designers, selecting an annual cohort of London-based creatives to support and showcase. At the Atelier100 shop in Hammersmith, you can browse a curated assortment of unique products, ranging from clothing and jewelry to homewares and more. The store also hosts workshops, creative meetups, and other such events.
During the holidays, Atelier100 is bringing its goods to Covent Garden, setting up a pop-up shop showcasing exclusive first looks at new collections, limited edition collaborations, favourite pieces, gift bundles, and more. The Atelier100 Winter Holiday Shop opens on 30 November, and everyone is invited to the opening. In addition to the above-mentioned goods, you'll also have the opportunity to meet the people behind the works and the Atelier100 team.
The Atelier100 Winter Holiday Shop will be open from 6pm to 9pm on 30 November. The opening is free to attend, but you can secure your spot here.