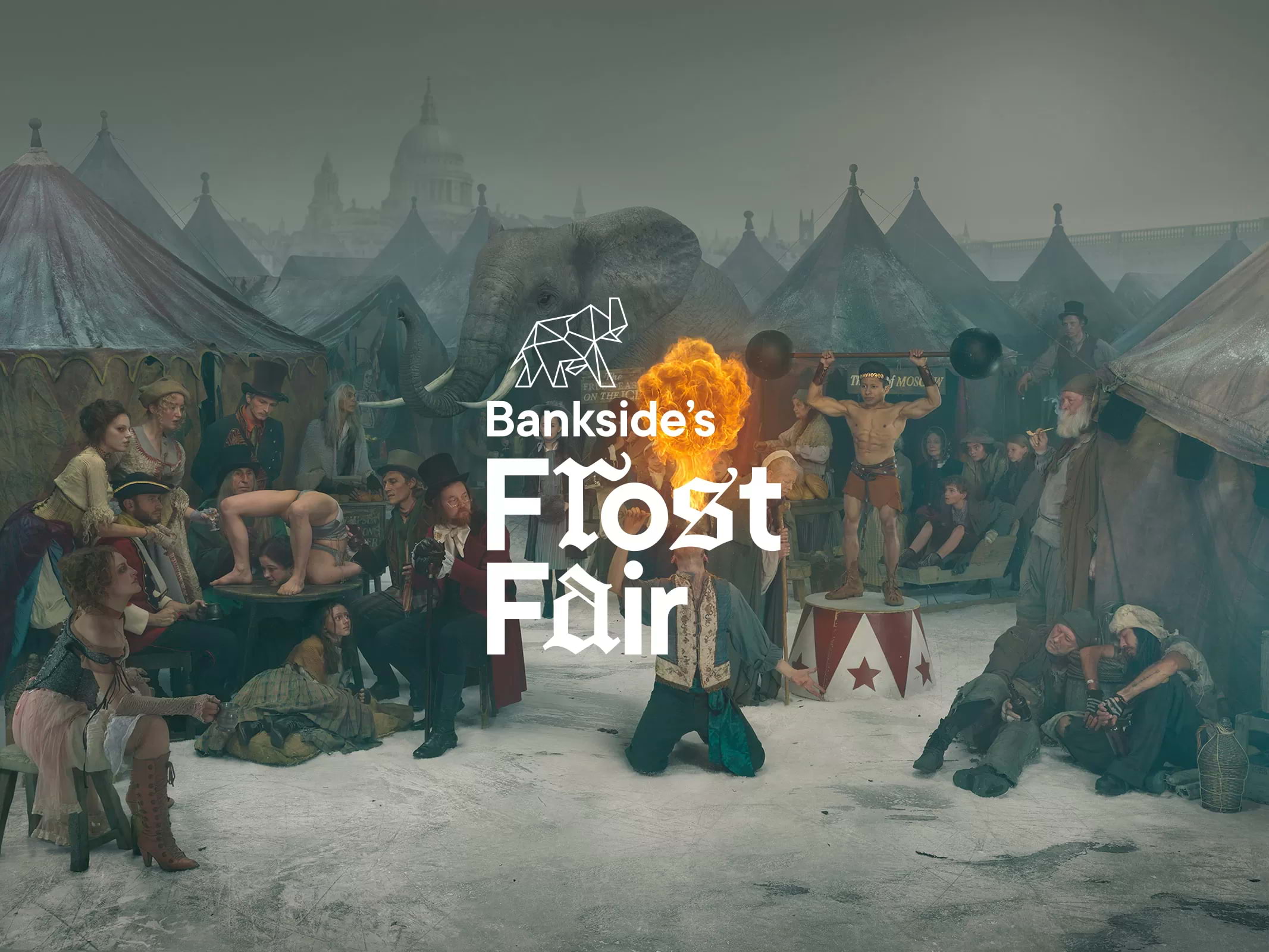 Photo: Better Bankside
A tribute to the Thames: Better Bankside's Frost Fair
Published 16 Nov 2023
Better Bankside's Frost Fair, transforms the Bankside neighbourhood into a festive wonderland for one weekend in January, inspired by the historical frost fairs along the Thames.
From 1605 to 1814, the surface of the River Thames froze over a whopping 24 times, meaning that all trade on the water came to a standstill. So the people of Bankside decided to create 'Frost Fairs', made up of markets, places to eat and drink, games, shops and entertainment.
This magical winter celebration features artisanal stalls, twinkling festive lights, and a variety of activities for all ages. Guests can explore the market and stock up on unique gifts from local businesses.
Live performances, including carol singers and street entertainers, add a lively soundtrack to the festivities. Families can also enjoy winter-themed activities like ice skating, festive workshops, and a visit from Santa.