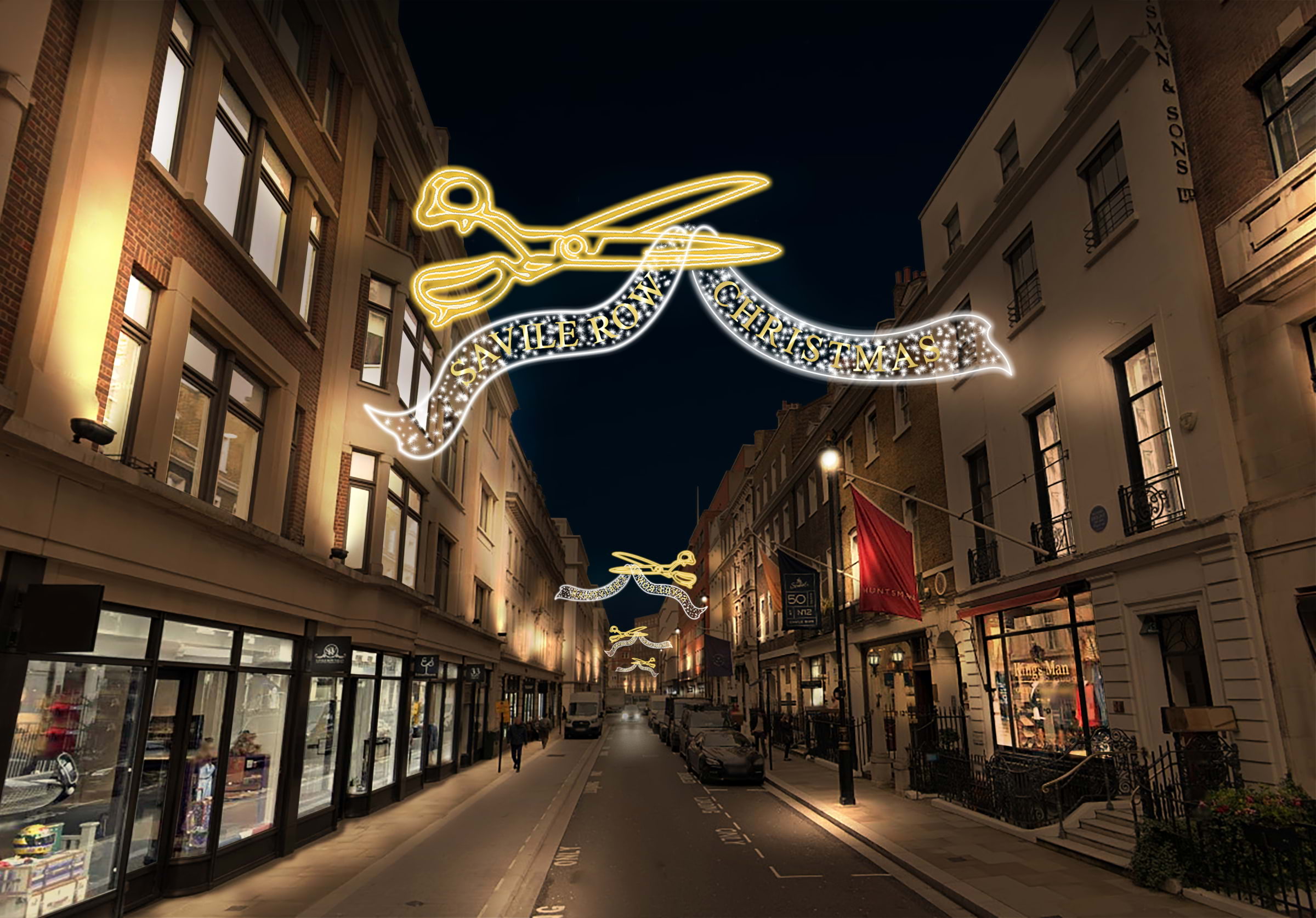 CGI rendering courtesy of Savile Row
Shopping/Tourism & Travel
Savile Row's new Christmas lights are a cut above
Published 10 Nov 2023
Mayfair's world-famous tailoring district is debuting new Christmas lights inspired by its renowned craftsmanship on 16 November.
Savile Row, considered the ultimate destination for bespoke tailoring by just about everyone, is home to a number of highly skilled tailors and boutiques, and is reflecting its heritage and status with its new Christmas light display. Inspired by the tools found in every tailor's workshop – a pair of shears – this year's Savile Row lights feature giant illuminated golden shears cutting through a glittering pealight swathe of fabric. Representing key Savile Row values of craftsmanship, skill, and knowledge, the festive decor will illuminate The Row, from the corner of Clifford Street to the corner of Burlington Gardens.
In line with modern values, the festive lights are sustainable, energy-efficient, and planet-friendly, utilising extra low-energy bulbs and recyclable materials to minimise waste and reduce energy consumption.
On 16 November, the new Savile Row lights will be switched on, with many of the neighbourhood's tailors and retailers remaining open late to provide visitors with festive treats, drinks, and special offers.