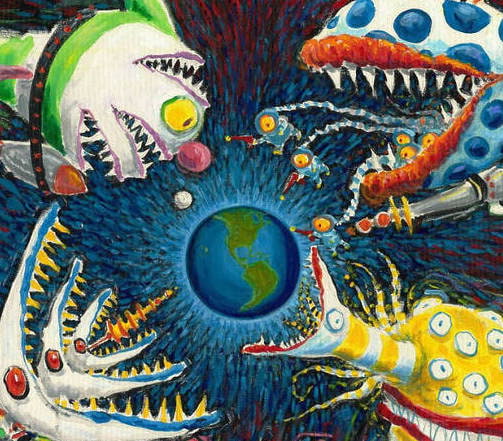 Tim Burton/Design Museum
The World of Tim Burton is finally coming to London
Published 15 Nov 2023
Filmmaker Tim Burton is the man behind such classics as The Nightmare Before Christmas, The Corpse Bride, and Edward Scissorhands, with millions of fans all over the world. If you love his distinctive style then you're in for a treat in 2024. "The World of Tim Burton", an exhibition that dives deep into the man's fantastical art, is making its way to London, having been on tour all around the world for the past decade.
It's just been announced that the exhibition will be on at the Design Museum, running from 25th October 2024 until 21st April 2025. Packed with pieces from Burton's personal archives, fans can delve into sketchbooks, storyboards, photography, and paintings that reveal the gothic fantasy worlds from his films. Visitors will be able to explore some of his most iconic works, as well as some of his lesser-known projects.
This really is the last chance to see the exhibition too – the run in London is the final stop on the show's global tour. We know this is a bit far off in the future so tickets aren't on sale just yet, but you can find out more and sign up to be the first to know when tickets do become available on the Design Museum's website.