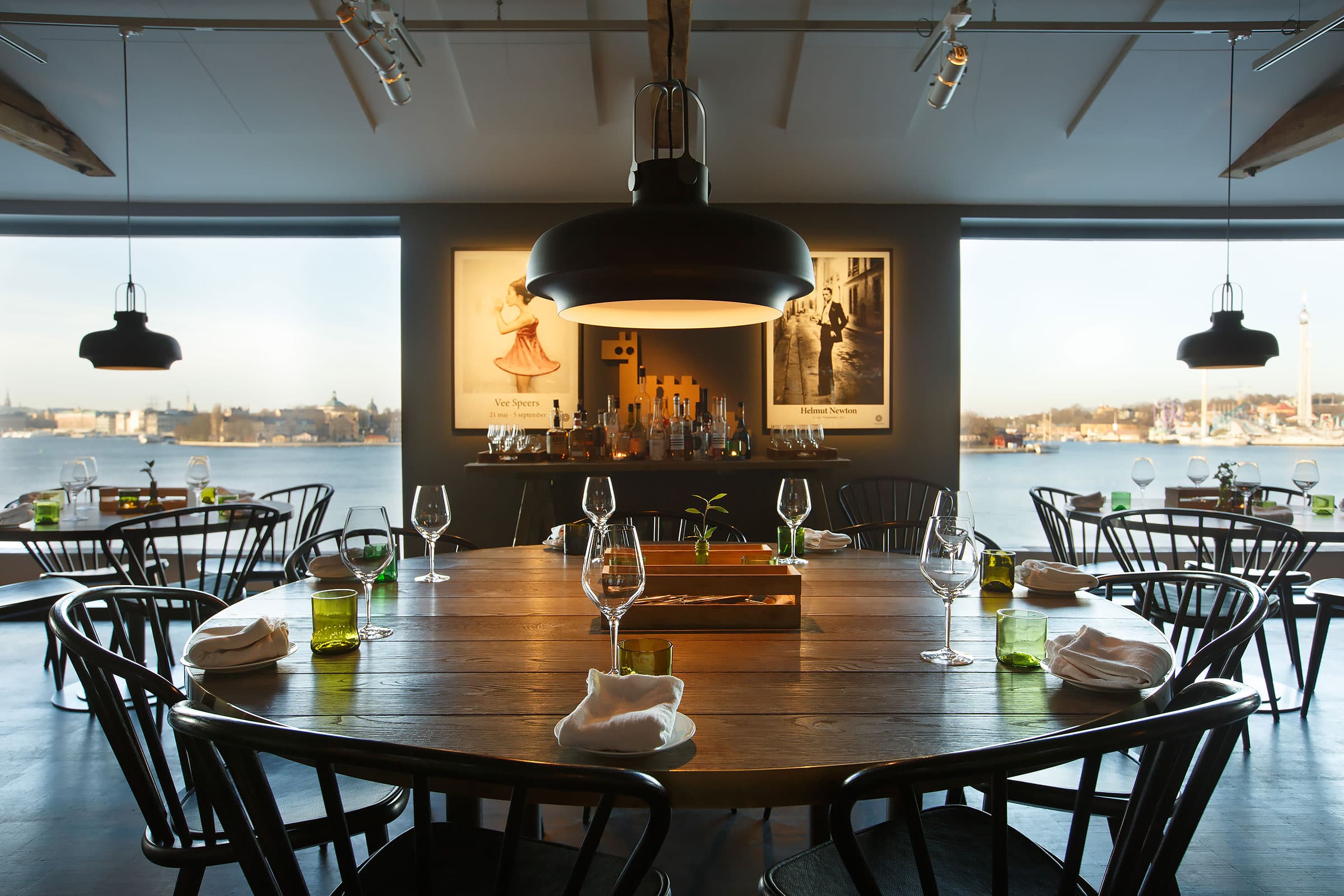 The complete guide to the best restaurants in Stockholm
Updated 3 Dec 2020
Time to eat out? We've created guides to all Stockholm's best restaurants, divided up into the city's different areas. We also have guides to the city's hottest restaurants, as well as guides to restaurants that are particularly luxurious and those that have that indefinable wow-factor. Click on the links below to find the best restaurants in Stockholm, wherever you may be.
Best from all over Stockholm
Wow-factor restaurants
We've created a guide to restaurants which deliver a real wow experience in Stockholm, but are not necessarily luxurious fine-dining restaurants (we have a separate guide for those). Follow this guide to find restaurants which offer a really special experience in terms of food, drinks, atmosphere, staff and service.
Fine dining
Stockholm is packed with really luxurious restaurants, some of which have one, two or even three stars in the Michelin Guide. This guide brings together the city's fine-dining restaurants, ideal for when you want a seriously swanky dining experience.
The hottest restaurants right now
When a restaurant becomes a talking point it usually means it's a seriously good establishment that's well worth checking out. Our guide to Stockholm's hottest restaurants lists the city's most popular, on-trend restaurants, both classic and newer spots.
The hottest restaurants right now
Foodie experiences
A really great restaurant experience doesn't need to include highly ambitious tasting menus and expensive wine packages. This guide lists restaurants which serve up major gastronomic experiences and laid-back luxury at slightly more wallet-friendly prices.
Hidden Gems
The restaurant scene in Stockholm is hotter than ever - and there are some really special hidden gems tucked away in the city that shouldn't be missed.
The best restaurants in different parts of the city
Restaurants in Södermalm
Hip Södermalm is jam-packed with restaurants to spend the evening at, with varying concepts. In our guide to the best restaurants of Södermalm we've gathered great spots from Hornstull to Skanstull, via Mariatorget, Zinkensdamm and foodie Nytorget.
Restaurants in Vasastan
Local gems sit alongside classic culinary institutions and exciting, international fusion restaurants in Vasastan. In this guide we've gathered together the Vasastan restaurants that have that little something extra.
Restaurants in Östermalm
Östermalm är en av de hetaste stadsdelarna när det gäller att hitta riktigt bra restauranger. Här samlas gästerna på de anrika restaurangerna, gemytliga kvarterskrogarna och de hippa och spännande all-in-one-koncepten.
Restaurants in the Old Town
There are numerous really great restaurants among the charming alleyways and cobblestones of Stockholm's Old Town, both on and off the well-worn tourist paths. Enjoy a meal in historic surroundings, in cosy little holes in the wall and international bistros.
Restaurants in the Old Town
Restaurants in Kungsholmen
If you're passing through Kungsholmen you should take a look at their culinary offerings. Over the past few years the area has become a real watering hole for foodies. The gastronomic experience is heightened by cool industrial premises, waterfront walk and cosy neighbourhood restaurants.
Restaurants in Kungsholmen
Restaurants in Stockholm City
There are plenty of options if you want to eat well in Stockholm city centre. This guide includes everything from well-established classics to edgy newcomers. The guide covers the areas around T-Centralen, Hötorget and Kungsträdgården.
Restaurants in Stockholm City
Restaurants on Djurgården
Royal Djurgården isn't solely worth a visit for its many wonderful green areas, museums and attractions. There are also plenty of fantastic dining experiences at restaurants that take good food and flavours seriously.
Restaurants on Djurgården
Restaurants outside town
Venturing beyond Stockholm city centre can be well worth the journey. The suburbs are home to everything from idyllic archipelago restaurants to fine-dining restaurants and critically-acclaimed spots. This guide points the way to restaurants outside town that provide exciting gastronomic experiences and, often, beautiful surroundings.